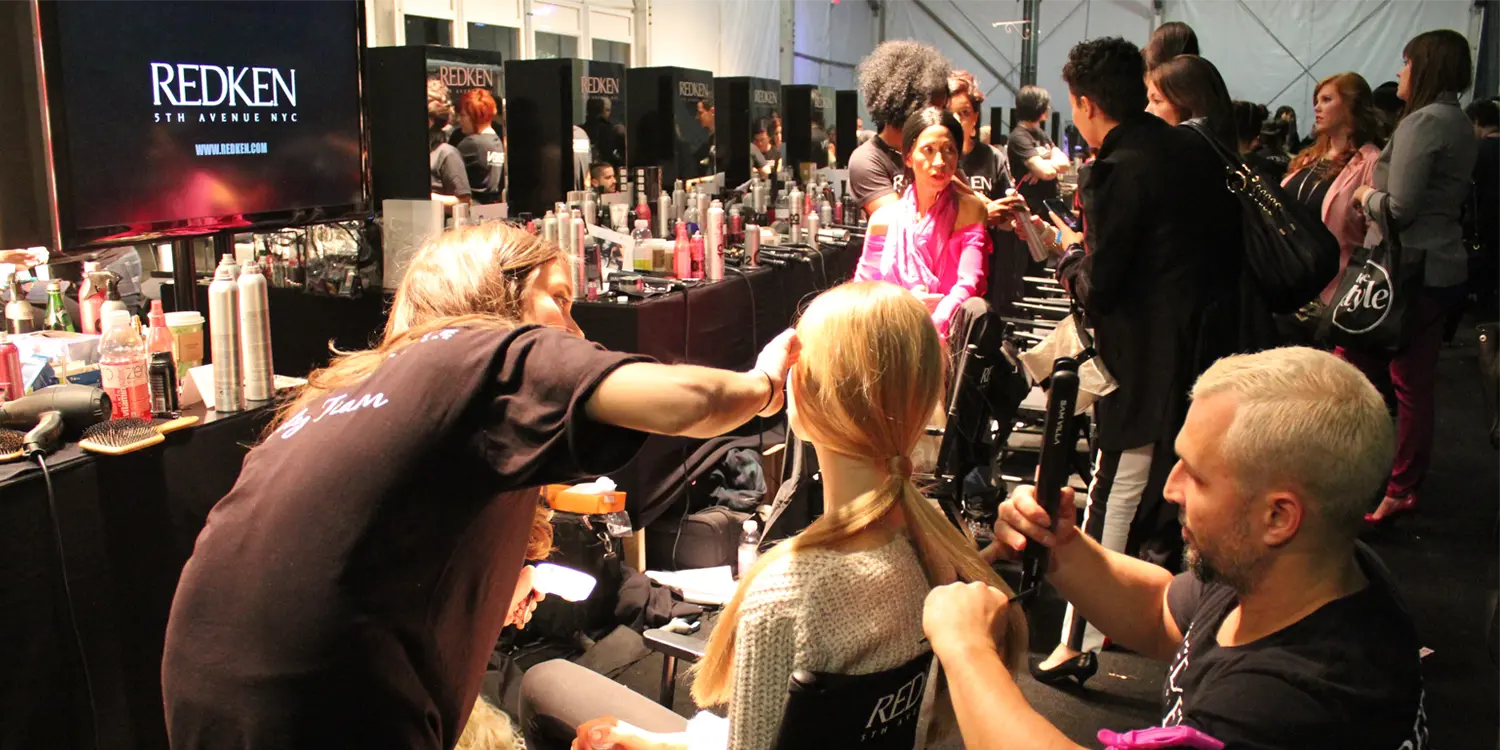 Fashion Week's Beauty and Makeup Trends
Unveiling the Secrets of Fashion Week's Hottest Beauty Trends
Welcome, fashionistas! Fashion Week is not just about the fabulous clothing; it's also a hotbed of beauty and makeup trends that can transform your everyday look into runway-worthy glam. In this beginner's guide, we'll spill the secrets on how you can get the runway looks without breaking a sweat. So, grab your brushes, powders, and lipsticks as we dive into the world of Fashion Week's beauty and makeup trends!

The Base for Perfection – Flawless Complexion
Achieving a Radiant and Flawless Base
To get the runway looks, it's essential to start with a flawless complexion. Transitioning from dull to radiant skin requires a few key products and techniques. Begin by cleansing and moisturizing your face to create a smooth canvas. Apply a primer to blur imperfections and even out your skin texture. Use a foundation that matches your skin tone, and blend it seamlessly using a brush or a beauty sponge. Don't forget to conceal any blemishes or under-eye circles with a high-coverage concealer. Finish with a light dusting of translucent powder to set your base.

The Eyes Have It – Mesmerizing Eye Makeup
From Smoky Eyes to Bold Liner, Master the Art of Eye Makeup
When it comes to the eyes, Fashion Week is all about making a statement. From sultry smoky eyes to vibrant pops of color, let your creativity soar. Start by priming your eyelids to make the colors pop and last longer. Experiment with different eyeshadow shades, blending them seamlessly for a gradient effect. Go for a dramatic winged eyeliner or a playful graphic liner for an edgy look. Don't forget to coat your lashes with mascara or opt for falsies to add extra drama.

Sculpting Perfection – Contouring and Highlighting
Enhance Your Features with Expert Contouring and Highlighting
Contouring and highlighting can add depth and dimension to your face, enhancing your natural beauty. Begin by identifying your face shape to determine the areas you want to contour and highlight. Use a matte bronzer to sculpt your cheekbones, jawline, and temples, blending it well for a seamless finish. Follow up with a touch of highlighter on the high points of your face, such as the cheekbones, brow bones, and down the bridge of your nose, for an ethereal glow.

Pop of Color – Lips and Cheeks
Get that Rosy Glow and Statement Pout
Fashion Week is all about bold colors and statement-making lips and cheeks. Choose a blush shade that complements your skin tone and apply it to the apples of your cheeks for a healthy flush. Opt for a creamy or liquid blush for a natural and dewy finish. When it comes to lips, experiment with vibrant shades like reds, pinks, or even bold berries. Line your lips, fill them in with a lip color, and finish with a swipe of lip gloss for a luscious pout.

Final Flourish – Setting and Finishing Touches
Lock in Your Look and Add the Finishing Flourish
To ensure your runway-inspired look lasts all day, setting your makeup is crucial. Use a setting spray to lock in your hard work and keep your makeup in place. This step will help control oiliness and prevent your makeup from smudging or fading. Once your makeup is set, you can add the finishing touches. Highlight your collarbones and shoulders with a shimmering body oil or powder for an extra touch of glamour. And don't forget to brush your brows into shape and apply a coat of clear or tinted brow gel to keep them looking groomed and polished.

Runway to Reality – Everyday Adaptations
How to Incorporate Runway Trends into Your Everyday Makeup Routine
Now that you know the secrets of Fashion Week's beauty and makeup trends, it's time to adapt them to your everyday life. While the runway looks can be bold and daring, you can tone them down to suit your personal style and comfort level. For a more subtle approach, choose neutral eyeshadows, opt for a sheer lip tint, or go for a softer blush shade. Remember, the key is to have fun and experiment until you find the perfect balance between runway inspiration and your everyday beauty routine.
---
Fashion Week's beauty and makeup trends are not just reserved for the runway. With a few key products, techniques, and a touch of creativity, you can effortlessly incorporate these trends into your everyday glam routine. Whether it's achieving a flawless base, mesmerizing eye makeup, sculpting perfection, adding a pop of color, or perfecting the finishing touches, don't be afraid to experiment and make these looks your own. Get ready to turn heads and feel like a fashion icon in your own right!
---
Be the First to access everything Fashion Week
---